Meet The Team
Who We Are
Mission: We Help Organizations Maximize Profits and Elevate the Performance of Their People…to Achieve Greater Results!


Willie Jolley Worldwide helps organizations:
Develop a winning attitude
Improve productivity
Out-perform the competition

Success tools used:
Live programs
Virtual Training
Webinars
Books/CDs/DVDs

Topic areas covered:


Attitude/Excellence
Change
Customer Service
Leadership/Team-Building
Motivation


Willie Jolley Worldwide was founded in 1987 by award-winning speaker, singer, best-selling author and media personality, Dr. Willie Jolley.



Dr. Willie Jolley, CEO
There are many motivational speakers, and then there is the one, the only, the incomparable Dr. Willie Jolley. He has been described simultaneously as a world-class, award-winning speaker and singer, best-selling author and media personality. Dr. Willie Jolley has achieved remarkable heights in the speaking industry, having come from humble beginnings of being a fired singer, who was replaced by a karaoke machine! He has gone on to be named "One of the 5 Outstanding Speakers in the World" by the 175,000 members of Toastmasters International. Read More
Dee Taylor-Jolley, Chief Learning Officer, Jolley University

Dee Taylor-Jolley is the Chief Operations Officer for Willie Jolley Worldwide. She manages the administrative, financial and seminar functions of the business, founded by her husband, Dr. Willie Jolley, over 27 years ago.
She is also the Chief Learning Officer for JolleyU, which is the training and development division of Willie Jolley Worldwide. Dee manages the design and delivery of programs that focus on excellence in the workplace and personal development.
Before working with her husband Dee had been a high school teacher, a corporate trainer and a congressional aide. As an educator, she was honored as a Teacher of the Year with the DC Public Schools and served as a consultant to the Washington Post Education Division. Dee was the training director for the National Association of Home Builders and congressional aide to several Members of Congress, including the iconic Congressman Ron Dellums.
She holds a BA in Political Science from Howard University and a Masters Degree in Curriculum Design from The Catholic University of America.
Dee juggles her work and life schedule around her husband, their children and grandchildren. She is Willie's best friend, traveling companion and trusted advisor. They experience the world together - enriching the lives of those they encounter. They reside in Washington DC.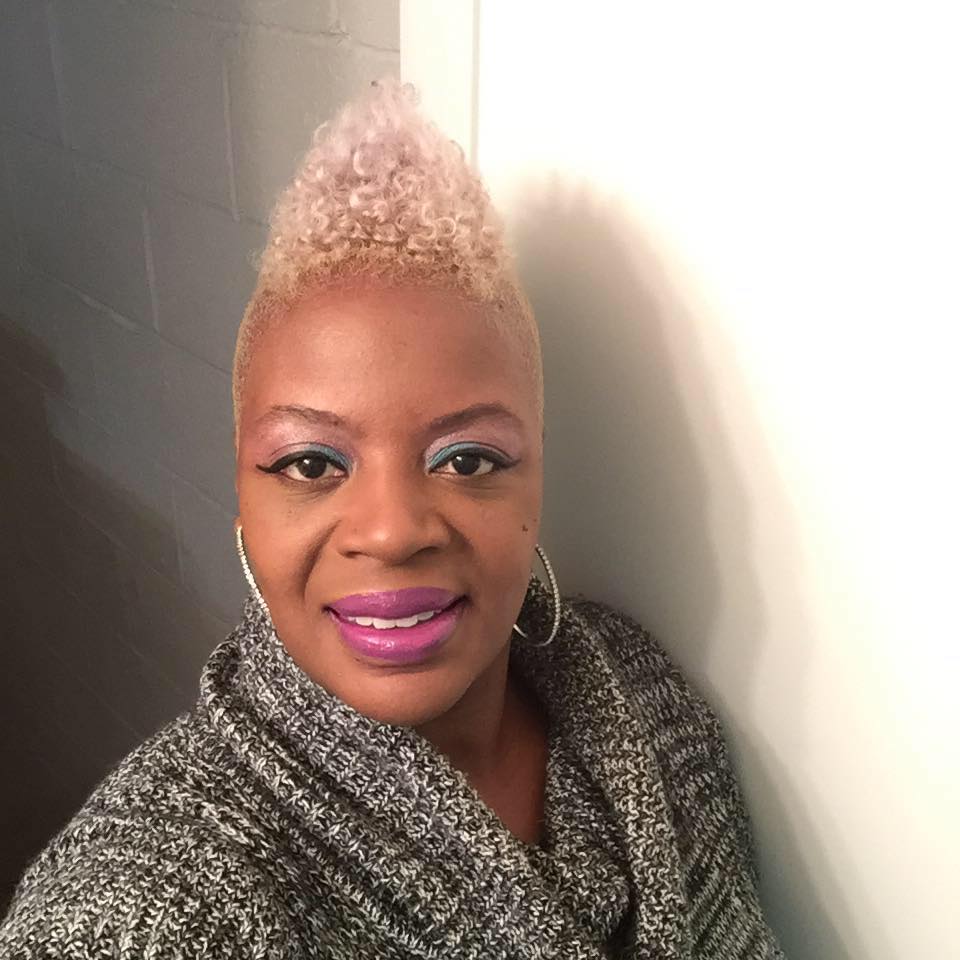 Cheryl Ragin, Chief Technical Officer & VP, Marketing

Cheryl is our innovative Chief Technical Officer and VP of Marketing that keeps our online presence fresh and a cut above the rest. In addition to managing our websites, audio & video content and social media marketing, she handles all public relations, television and radio interview requests for Dr. Jolley. We should also add that Cheryl helps to create calm in the whirlwind that is Dr. Willie Jolley!

She is a former Warner Bros. Records (New York, NY) marketing associate who lives in the Maryland area.

Our Partners
Patricia Paris, MacHelp Associates, Inc.

Since 1992, MacHelp Associates, Inc. provides premier Macintosh and PC support services to small corporate environments and Associations in the DC Metropolitan area. Support services include Small Business Consultation in advising and setting up computer systems in a new or existing company. After installation, we continue with ongoing support. Provide system analysis and design for database systems using FileMaker Pro. Provide consulting for networked small business accounting using MYOB, and web development.

Mrs. Paris's computing experience began in 1979 working with mainframe computers. In 1982-1992, she directed Management Information Services Department for American Newspaper Publishers Association, a 105-year-old major trade association with nearly 1,400 members. She gained valuable computer, networking, and publishing experience. In 1988, Mrs. Paris began working with the Macintosh and never looked back.
Today, they offer a full Macintosh line of services in helping small companies become productive using computers. Let them help you streamline your computing environment to improve your bottom line! Call 703-753-7006, email This email address is being protected from spambots. You need JavaScript enabled to view it. or visit www.machelp.com.
Gloria Marconi, Illustration & Design

Gloria Marconi has been a graphic designer and illustrator in the Baltimore/Washington area since 1971. She graduated with honors from the prestigious Rhode Island School of Design in 1966 with a Bachelor of Fine Arts in Illustration. Her senior year was spent in Rome, Italy in the European Honors Program, an opportunity that is only offered to 20 students in any given year.

After working for a few design firms in Baltimore, she formed her own company in 1971. Since 1976, she has been living and working in suburban Washington, DC.
Her work covers a wide range of projects, from publication design, branding, logo design and TV story boards, to children's book illustrations, editorial illustration and illustrating complex medical concepts in lay terms. She works in traditional illustration media such as watercolor, airbrush, pencil, line art and soft sculpture. Since 1995 she has worked on a Mac platform with software such as Adobe Illustrator, Photoshop and Quark. She currently works in Adobe InDesign as well. This has allowed her to expand her repertoire to include photo manipulation, production and typesetting— providing her clients the ability to produce totally press-ready files. She also designs web sites, but does not do any programming. Call (301) 890-4615 or email This email address is being protected from spambots. You need JavaScript enabled to view it..